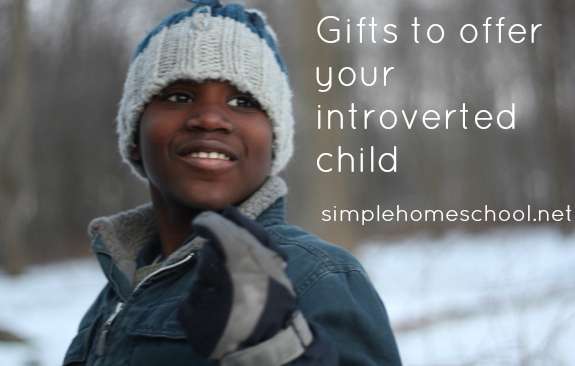 Jamie Martin, editor of Simple Homeschool, also blogs about motherhood at Steady Mom
It wasn't until years after becoming a mother that I really understood myself. I grew up feeling "different," but I never understood my differences or how to handle them.
My well-meaning dad would sometimes say "Why don't you go out with a few friends?" Yet that didn't appeal to me at all after a long day at high school, followed by hours of dance practice. I wanted to stay home, read books, and watch movies–which wasn't what supposedly interests your typical American teenager.
I took personality tests in both high school and college. I found them fascinating, but the word "introvert" always seemed like a negative to me. Thanks heavens, we now live in the midst of an Introverted Renaissance.
I not only understand myself, I love how I was made! I finally appreciate the giftings I have that others don't. Want to know the best part?
I can help my own introverted child love and know himself from the start. Here are a few gifts we can offer the little ones who share this aspect of our personality.