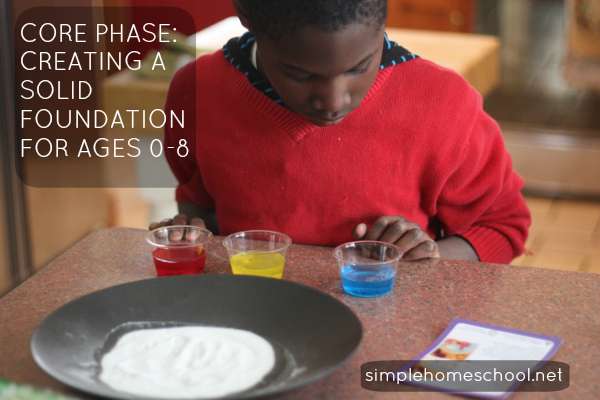 Jamie Martin, editor of Simple Homeschool, also blogs about motherhood at Steady Mom
This post is part of an ongoing series about the educational philosophy Leadership Education (also known as A Thomas Jefferson Education.)
"Core Phase is the basis of a life. A good Core Phase naturally provides the foundation for a good life, a great Core Phase for a great life, and so on."
~ Oliver and Rachel DeMille, Leadership Education, page 40
I stared at the desktop screen late one night, engrossed in a popular homeschooling forum where members could ask for help and receive advice. Someone had asked a question–I don't even remember what it was–and one of the responses said something like this:
"I recommend you check out A Thomas Jefferson Education."
It included a link to an overview of the method, which I clicked. Then, as sometimes happens in the midst of epiphanies, I sat up straighter as I began to read. In a flash of insight, I absolutely knew that this was part of what I was looking for in our homeschool.
The method combined the freedom of unschooling with a balance of structure, responsibility, and academic focus–especially in the teen years–that resonated with me.
Though my kids were all young at the time, I ordered every book I could find about it and began to internalize its principles. And it turns out I had plenty of time to focus on my own education–because all my kids were in Core Phase.