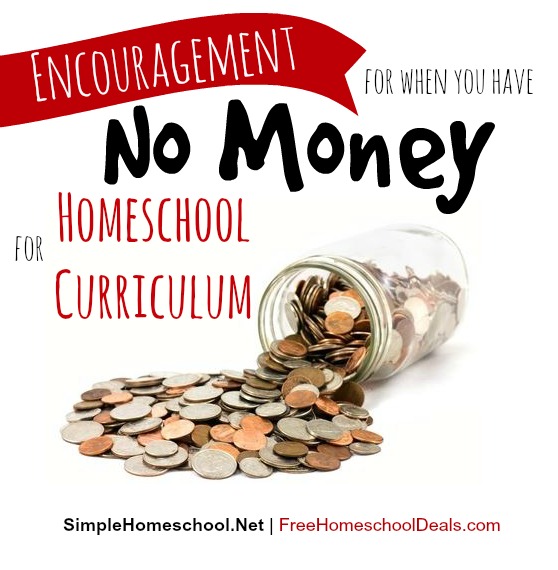 Written by contributor Jamerrill Stewart of Free Homeschool Deals.
I have shared the journey of my family living on one small income to accomplish our homeschooling dreams. It's what many families do, and they do it willingly for the joy and vision of being together as a family.
It was during these same years of growing our family on a super-tight budget that it became normal to find myself at the beginning of a homeschool year with no money for homeschool curriculum.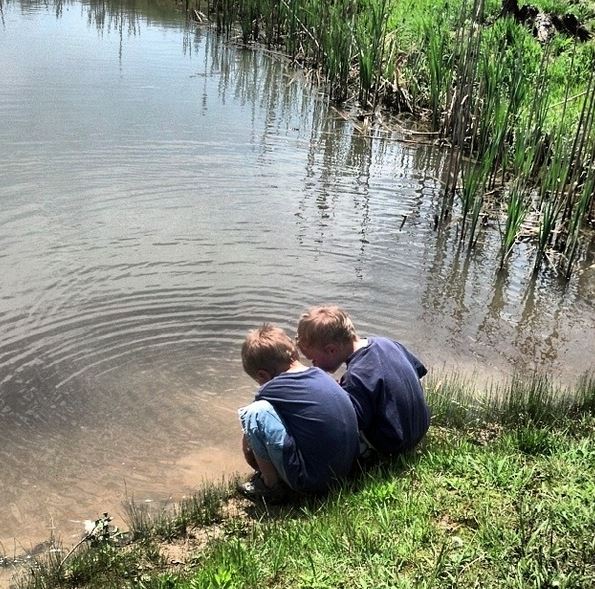 I was greatly encouraged during that time by reading amazing homeschool books such as Educating the WholeHearted Child and The Three R's by Dr. Ruth Beechick. Those books helped me realize that I was not going to be successful as a homeschooling mom based on what curriculum-in-a-box I bought.
I would be successful just by learning alongside my children, going on nature walks to fill baskets full of pinecones for craft projects, and loading up a laundry basket full of enriching books at our local library.
My children could have a powerful education even if I didn't have the funding to make big homeschool purchases, and the same goes for your children.
During the lean homeschooling years (lean in funding, not lean in learning), I cultivated the ability to listen to my children. I heard their hearts on topics they were interested in and we explored those fields of study.
When a love of steam engines was heavy on the heart of one of my sons, we checked out every book on trains we could get our hands on. We played trains. We watched trains. We went to a transportation museum. I downloaded free lapbooks on trains. We learned about steam power and then our studies branched off into the transcontinental railroad.
We lived trains.
The same thing with bats. Another son became near obsessed with bats. We made bat masks, watched bat documentaries, read bat books (which also lead to a study of all nocturnal animals), observed bats in our field in the evenings, and even went and toured a bat cave.
We lived bats.
And as a resourceful mom, I self-educated on all the marvelous and vast online freebies for homeschoolers and local resources in my community.
If there was a free event at our local library such as a science or Lego club, we were there. If a local dairy farmer was offering tours of the milk facility, we were there. When it was time to go apple picking with our homeschool group and receive a heavy discount, we didn't miss an opportunity.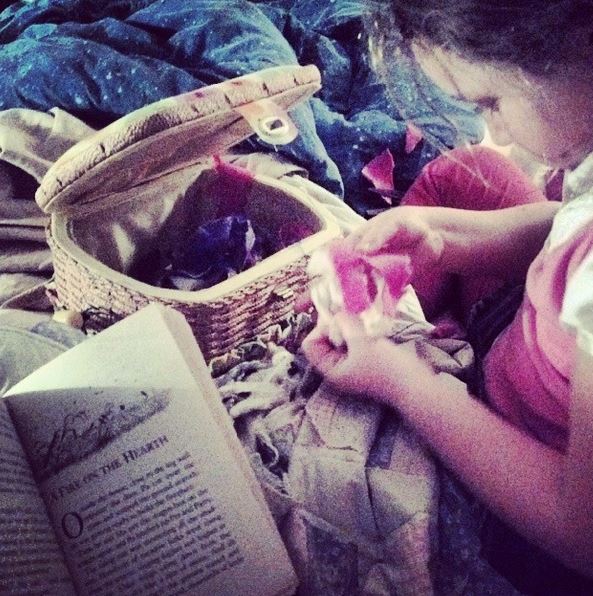 A few more tips for when you have no money for homeschool curriculum:
Wait
That's right, when you have no money for homeschool curriculum, or if you want a good exercise in stretching your dollars no matter your budget — wait. I share in 8 Things I Want New Homeschooling Moms to Know that it's a great idea to make your dream list. Then, make your list of what you feel is the bare minimum to get by, and still wait.
One year when I didn't have a homeschool budget at the beginning of the year, I had read this same advice in The Three R's. Ruth suggested waiting and encouraged that many times, if we wait, our needs and desires will change.
On that wisdom we began our homeschool year using the materials we already had, the internet, local library, free field trips and local homeschool group support.
My plan was to make homeschool purchases for fresh items after two or three months into that homeschool year. Instead, my husband came home one crisp day in November with a pink slip, and 5 months of unemployment followed.
You know what happened next?
We had an amazing homeschool year. We dove deep into literature and even started creating our own literature unit studies and homemade lapbooks (you can see our long ago Where the Red Fern Grows Unit Study and Lapbook here). And we learned more about the wonderful free resources for homeschoolers at our local library.
We got creative. We learned. We grew. And we were together.
Take inventory of what you do have
Many of us will find that if we look around our homes, we already have a lot of educational material. If you've homeschooled just a few years you can quickly find yourself with overflowing shelves. A good workout while you wait is to use what you already have.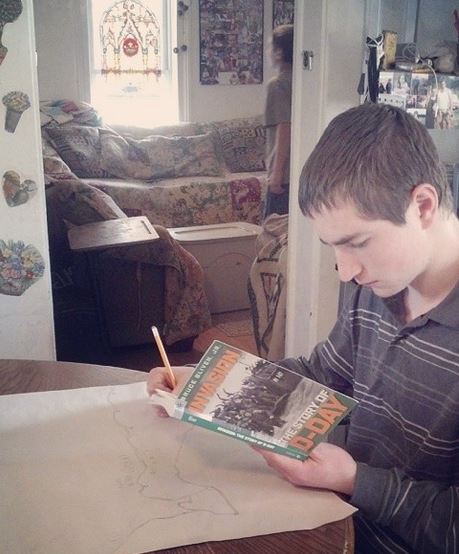 Ask for what you need
Do you have a local homeschool group? Usually at our group meetings we have a table set up with curriculum items that moms are done with. You just take what you need. You can return the favor by bringing something to share at the next meeting.
You can also ask other homeschool moms if you can borrow a curriculum to "try before you buy." I've even asked on Facebook, "Hey, does anyone have an old microscope that's gathering dust?" or "Do you have a globe in your attic that we could take over?" and surprisingly I've found many items for free through social media.
The nitty-gritty
I go into more details in my free eBook, Homeschooling for Free and Frugal.
If you put some time and effort into pulling resources together online, like from the BIGGEST List of Freebies for Homeschoolers, listen to what your children are interested in learning about, work your library for every free resource, and network with local homeschoolers, you can pull together a rich year of learning — even with no money for homeschool curriculum.
What additional tips would you add for families who have no major funds available for homeschool curriculum?