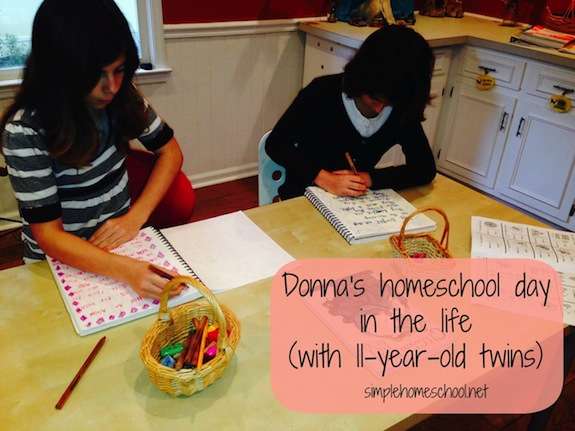 The following is a guest post written by Donna Ashton of The Waldorf Connection.
We are eight years into homeschooling and having "tweens" is a bit different than when I was schooling seven-year-olds.
Also, running a business from home definitely has its challenges and rewards.
We are not perfect, but we get to what needs to be done, most of time. I have an established rhythm/schedule to our days so things ebb and flow nicely now.
Here's my life today.