Meet the fellow homeschooling moms who add their stories, wisdom, and ideas to this space!
Note: You can read more about Jamie, the editor and co-founder of Simple Homeschool here and find all of her posts here.
Lusi Austin has been on the homeschooling journey with her husband and five children for 13 years. They have three homeschool graduates and two learning at home each day in rural Australia. She produces printables and other resources to make homeschooling easier for others at That Homeschool Life.
Read all her posts | Follow her on Instagram
Debbie Douse is a writer and adventure-loving homeschool mum of two, living on the beautiful South East coast of England. At her blog An Adventurous Education, she shares their unique blend of passion-led, book-mad and partly structured home education, mixed with a very large dollop of adventure, travel and exploration of the world!
Read all her posts | Follow her on Instagram
Amber O'Neal Johnston is an author, speaker, and worldschooling Charlotte Mason mama who blends life-giving books and a culturally-rich environment for her four children and others seeking to do the same at HeritageMom.com. She's also the author of A Place to Belong, a guide for families of all backgrounds to celebrate cultural heritage, diversity, and kinship at home and beyond.
Read all her posts | Follow her on Instagram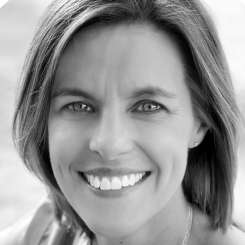 Colleen Kessler is a gifted specialist, educational consultant, author, speaker, and homeschool mom of four gifted/twice-exceptional kids. Find her at Raising Lifelong Learners.
Read all her posts | Follow her on Instagram
Kari Patterson and her family are unschooling, church-planting, smoothie-drinking, frugal-living weirdos from Oregon. As a 2nd generation homeschooler, Kari enthusiastically espouses the same delight-directed method her mother did in the 80s. She celebrates life's messy glory over at Sacred Mundane.
Read all her posts | Follow her on Instagram
Erin Vincent is the wife to her best friend and homeschooling mother of two in the foothills of the Great Smoky Mountains. Every day is an adventure in their eclectic interest-based education; at Nourishing My Scholar, Erin shares how she strives to find what works best for her children's individual needs while maintaining her own physical and mental wellbeing.
Read all her posts | Follow her on Instagram
Jessica Waldock is is a writer, photographer, and homeschool mom of one living in sunny Florida. At The Waldock Way Jessica shares tips, tricks, inspiration, and unique resources that help ignite a love of learning in children that will last a lifetime. She inspires families to engage in homeschooling as a lifestyle where relationships come first and interested led learning prevails.