This post contains affiliate links, and when you purchase anything after clicking them it benefits my family. Thank you for your support of this site!
Jamie's recommendations this week:
I devoured this book five years ago at a homeschooling conference (skipping out on many of the actual sessions so I could keep reading!) John Holt's words in Teach Your Own totally gave me the courage to begin our family culture of living and learning at home.
An inspiring read if you're considering home education or just need some encouragement to keep going.

Check out this limited-time Kindle freebie! Natural Born Learners features essays and interview excerpts from a powerhouse of educational pioneers including John Taylor Gatto, Pat Farenga, Joseph Chilton Pearce, David Albert, Grace Llewellyn and tons more.
Covers everything from what unschooling is, to the ways you can implement it, to stories from those who have grown up in this type of learning environment.
Do you have a child in your home who tends to blow up (i.e. explode) over very small things and don't respond to the typical discipline strategies you've tried over the years?
In The Explosive Child, Ross Greene puts forward a new blueprint for responding to the challenges that arise with children like these. Over 250 5-star reviews on Amazon and some thoughtful and unique advice.
I have to admit that doing science experiments with my kiddos is not my favorite homeschool activity, but I loved that this Magic School Bus kit came with a giant life-size poster of the human body with stickers to put on and label the different systems.
Featured sponsors this week:
Lindsey from Home Art Studio has put together a full art curriculum on DVD for parents to use with their kids in grades K-5.
The lessons include a variety of media, including drawing, painting, sculpture, and more – and the best part is that parents don't have to be artsy to use these with your kiddos. Inexpensive, too!
If you follow the Waldorf educational philosophy, Christopherus Homeschool Resources might be a good fit for you.
Donna has translated the curriculum typically followed in a Waldorf school, and has adapted it to work in a homeschool environment. Resources go from grades 1 – 8.
We've been traveling the world via Little Passports for several months now, and all three of my kids still get excited when our monthly package arrives in the mail!
The first month comes with a small suitcase, and each follows with a worksheet, letter, photo, & souvenir to put inside. It's been a fun addition to our geography studies this year.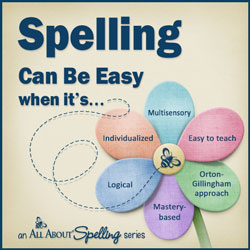 All About Reading/Spelling is one of the most popular language arts programs out there, using a variety of multi-sensory approaches to reach different types of learners.
If you're looking for a curriculum for the upcoming year, it's worth a peek.
Educents, a homeschooling deals site, is offering FREE shipping this weekend PLUS no sales tax!
That makes this Life of Fred Math set a pretty good deal – plus there's plenty of other offers on music sets, language DVDs, magazine subscriptions, and more.
"If [our schools] are still bad maybe we should declare educational bankruptcy, give the people their money and let them educate themselves and start their own schools."
~ William John Bennett