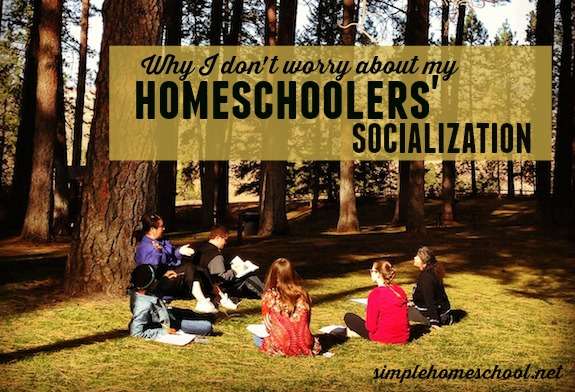 Written by Annie Reneau of Motherhood and More.
If you were to ask the two million or so homeschoolers across America which question they get asked the most, I'm sure most would say, "What about socialization?"
Before kids, I might have asked the same question. Now that our oldest homeschooler is high school age (craziness!), that question seems completely asinine.
No offense, if that's a question you'd ask. But it's such a non-issue, it seems like a silly question from this side of the fence.
Here's why: