This post contains affiliate links.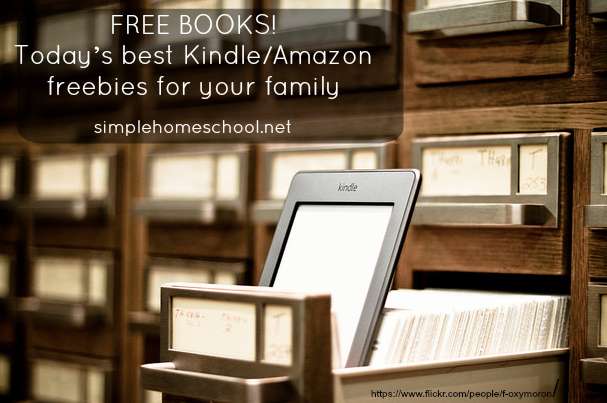 Written by Jamie Martin of Simple Homeschool and Steady Mom
I received a lot of positive feedback from readers about my first "trial" Kindle/Amazon freebie post last week–so glad to know that it was a help to you!
All of these resources were available for free at the time I put this post together, but keep in mind that Amazon freebies/deals change very rapidly, so don't wait to download those that interest you. Enjoy!

Current Kindle Freebies:
Current Amazon Prime Video Freebies:
If you're unable to see the images, here are the details in list form:
Kindle Freebies:
Amazon Prime Video Freebies: