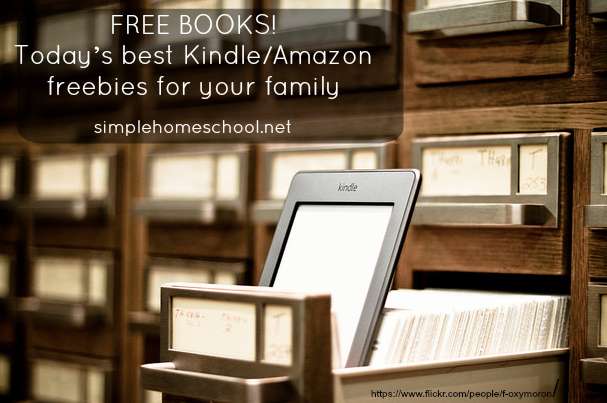 Some great finds in today's post: The Confident Homeschooler, 5 ingredient recipes, Boxcar Children, a Christmas Carol, and several more titles–click through to download!
All of the resources below were available free or on offer at the time this post was put together, but keep in mind that Amazon freebies/deals change rapidly, so don't wait to download those that interest you. I'd also recommend double-checking that the price hasn't changed before clicking to order!
Also, a disclaimer: I've done my best to choose titles I think my readers would enjoy, but I haven't read all of the books listed below. Please preview to determine what's appropriate for you and yours. Have fun!

Current Kindle Freebies:
Current Kindle Deals:
Give Your Child the World: A Gift Idea
It made me so happy to see Give Your Child the World listed among top gift ideas in several categories on Amazon! Some of you have told me that it's become one of your go-to baby shower/mom gifts, too. Love that!
If you need a holiday gift for another homeschooling mom who loves books and/or travel, I think GYCW would be a blessing to her–plus you can print out the free adult coloring book that goes along with it for her, too!
If you're unable to see the book images above, here are the details in list form:
Kindle Freebies:
Kindle Deals: 
This post contains affiliate links.