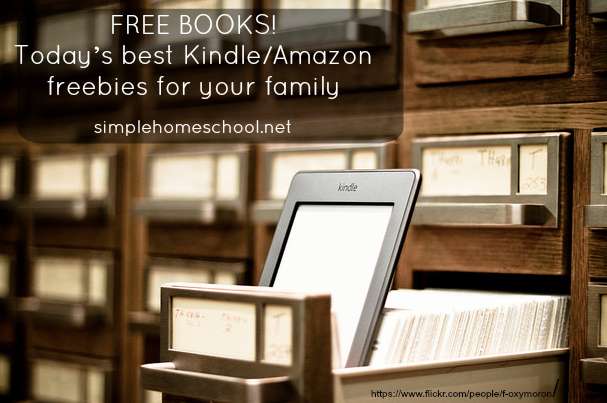 In today's post: Hygge, The History Lover's Cookbook, Lois Lenski, Rhythms of Rest, plus several more deals on Kindle and audio! Click through to download. 
Also: The Ultimate Homemaking Bundle flash sale (afflink) ends tonight! If you missed it back in the spring, head here to snap yours up before midnight at 98% off:
All of the resources below were available free or on sale at the time this post was put together, but keep in mind that Amazon freebies/deals change rapidly, so don't wait to download those that interest you. I'd also recommend double-checking that the price hasn't changed before clicking to order!
Also, a disclaimer: I've done my best to choose titles I think my readers would enjoy, but I haven't read all of the books listed below. Please preview to determine what's appropriate for you and yours. Have fun!
Current Kindle Freebies:
Current Kindle Deals:
Current Audiobook Deals:
Head here to see all the current sales on titles for your audio library! 
Ultimate Homemaking Bundle
This year's homemaking bundle gives you access to over $3,500 of e-courses, ebooks, and printables for less than $30, plus, there's a whole homeschooling category! Details here.

If you're unable to see the images above, here are the details in list form:
Kindle Freebies:
Kindle Deals:
If you found this post helpful, subscribe via email here to receive Jamie's FREE ebook, Secrets of a Successful Homeschool Mom!
This post contains affiliate links, which means I receive a small commission for purchases made through them.