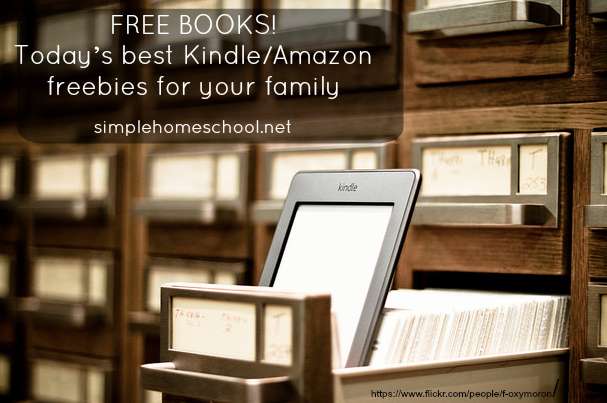 In today's post: The Overcoming Life, Mary Poppins, Essential Oils encyclopedia, and several more titles! Click through to download. 
All of the resources below were available free or on offer at the time this post was put together, but keep in mind that Amazon freebies/deals change rapidly, so don't wait to download those that interest you. I'd also recommend double-checking that the price hasn't changed before clicking to order!
Also, a disclaimer: I've done my best to choose titles I think my readers would enjoy, but I haven't read all of the books listed below. Please preview to determine what's appropriate for you and yours. Have fun!

Current Kindle Freebies:
Current Kindle Deals:
Heal the World Book Club Members
If your family is in our Heal the World Book Club, you should have received an email on Sunday with information about closing out our first month/book (including a chance for your kids to win a prize!).
If you didn't receive it, check your spam/junk/promotions folders and email me if you can't find it – jamie(at)simplehomeschool(dot)net  I'll be sending out the study guide for our 2nd book later this week!
If you're unable to see the book images above, here are the details in list form:
Kindle Freebies:
Kindle Deals: 
This post contains affiliate links.